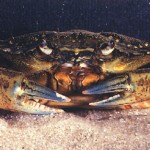 On Friday, August 1st NWEA filed yet another a legal brief challenging EPA's failure to adequately restrict invasive species in ships' ballast water discharges.  Fifteen years and four lawsuits later, NWEA continues its fight to stop invasive species from destroying the nation's aquatic ecosystems.  For insight into what's at stake, read this recent four-part series on invasive species in ballast water in the Milwaukee Journal Sentinel.
NWEA's previous actions have forced EPA to use the Clean Water Act to control this biological pollution but the agency's steps have been both too little and too late.  As we explain to the Second Circuit U.S. Court of Appeals (New York), EPA failed to meet legal requirements when it issued the 2013 Vessel General Permit (VGP).
We set out two basic arguments.  First, EPA ignored information that showed equipment installed on ships could kill more invasive species in ballast water better than EPA assumed.  And EPA completely ignored the alternative approach, treating ballast water discharged to  facilities built at ports, similar to the "toilet-to-tap" treatments that produce drinking water from sewage.  Second, NWEA told the court that EPA failed to make sure ship discharges meet water quality standards.  In particular, we pointed out that EPA's two expert panels urged EPA to use combinations of approaches to reducing future invasive species colonizations.  EPA ignored the advice.
NWEA extends a grateful thank you to our attorneys: Allison LaPlante at Earthrise Law Center, Lewis & Clark Law School (OR) and Deborah A. Sivas and Matthew J. Sanders, Stanford Environmental Law Clinic (CA).