Water Quality Trading a Market Failure
Water quality trading has a place in the Clean Water Act (CWA) regulatory programs that are intended to protect and restore the nation's water quality.  There are, however, many ways in which trading programs can undercut CWA legal requirements, thereby cheating the environment of protection.
---
 Featured News
NWEA and NEDC Urge EPA's Early Involvement in Oregon Water Quality Trading Rules
Februrary 22,2015
Citing grave concerns about Oregon's Clean Water Act permitting program, NWEA and the Northwest Environmental Defense Center (NEDC) sent a letter to the U.S. EPA asking for its early involvement in Oregon water quality trading rules adoption.The letter highlighted two major issues. First, NWEA and NEDC point out that EPA is required to review, and approve or disapprove, Oregon's trading rules once they are adopted. The letter reminds EPA that the adoption of trading rules is a major modification of Oregon's pollution discharge permitting program that requires federal action. In addition, the letter points out that the use of trading to meet Clean Water Act permit terms adds a level of uncertainty not usually a part of the permitting program. The organizations point out that since "the content of the proposed rules is inconsistent with the applicable law, they "urge EPA's early involvement in the development of these rules."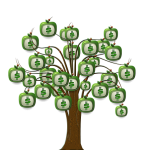 The second issue highlighted by the letter is that inconsistency with federal law. Highlighting issues raised in previous letters to EPA about Oregon's inadequate water quality credit trading program, this correspondence discusses Oregon's failure to ensure that permits with trading are consistent with Total Maximum Daily Loads, the schemes that allocate levels of pollution reduction needed to bring polluted waters into compliance with water quality standards.
The letter also mentions problems with deciding the "baseline" requirements that landowners are expected to achieve prior to their being paid by dischargers to control pollution run-off and trading ratios used to account for uncertainties inherent in calculating those reductions.
---
Background
Water quality trading is the idea that a pollution discharger can clean up someone else's pollution instead of its own in order to meet its Clean Water Act permit limits. If this sounds like a dubious proposition, it's because it often is. Not only should dischargers generally clean up their own discharge but the sources of nonpoint pollution should reduce polluted run-off from their own land activities, such as logging and farming. If land owners expect to be paid for every action they take to reduce polluted run-off, current high levels of water pollution will remain unabated.
Of states in the Northwest, Oregon has the most experience with water quality credit trading. The results have been mixed. Most troubling, Oregon is now attempting to undermine the Clean Water Act to promote an increase in trading by adopting new rules with a minimum of public input.
It's been helped in this effort by a millions of dollars in federal taxes paid by the U.S. Department of Agriculture to two vested-interest non-profits. Among the results is a draft document that suggests that it constitutes regional guidance on how trading programs can work under the Clean Water Act. However, this guidance is not consistent with federal law or policy.
NWEA has detailed the failings of Oregon water quality trading and the new rulemaking in letters to the U.S. EPA. Among the concerns are the following:
1. Oregon's trading program is driven by economics not environmental outcomes;
2. permits are riddled with ambiguity; and
3. issues of uncertainty have not been addressed.