Water Quality Trading: Innovation or Hoax?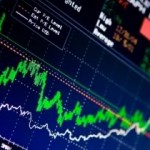 Water quality trading has a place in the Clean Water Act (CWA) regulatory programs that are intended to protect and restore the nation's water quality. There are, however, many ways in which trading programs can undercut CWA legal requirements, thereby cheating the environment of protection. NWEA has evaluated two of the legal issues associated with trading used by the Oregon Department of Environmental Quality (DEQ) in issuing a discharge permit to the City of Medford. These issues are set out in a letter to U.S. Environmental Protection Agency (EPA) of March 2013; these are by no means the only legal or policy issues raised by trading. For example, Medford is allowed to offset its temperature discharge by planting trees anywhere in the basin upstream of river mile 62 on the Rogue River without regard to whether they generate any water quality benefits. Two regional non-profits with a vested interest in the use of trading received a $1.5 million grant from the U.S. Department of Agriculture in 2012 to promote trading in the region. Now, these groups along with EPA and the States of Oregon, Idaho, and Washington are conducting secret meetings to develop regional trading policies. In March 2013, NWEA, the Idaho Conservation League, and the Northwest Environmental Defense Center filed a request for documents on this secret process under the Freedom of Information Act (FOIA). The documents from that process will be posted here when received.
Water Quality Trading Updates

 UPDATE #3 – November 21, 2013

EPA has provided a response to NWEA's March 2013 FOIA request.  The documents are posted here.  At this time we have not identified documents of particular interest or prepared any kind of summary.  NWEA has other FOIA requests pending with EPA to follow up on this request.
UPDATE #2 – April 20, 2013

A set of documents from a open record request filed by the Idaho Conservation League with the Idaho Department of Environmental Quality on water quality trading is now available.
UPDATE #1 – April 13, 2013

On Friday, April 12, 2013, EPA informed NWEA that the agency was not approving its request for a fee waiver because the organizations allegedly did not express a "specific intent to disseminate the information to the general public" regarding this secret process. We will be appealing a denial that is clearly inconsistent with President Obama's Executive Order which says, among other things that, " in responding to requests under the FOIA, executive branch agencies should act promptly and in a spirit of cooperation, recognizing that such agencies are servants of the public" and quotes Justice Louis Brandeis who wrote, "sunlight is said to be the best of disinfectants."